Cars are designed to last, but even the best vehicles will suffer normal wear and tear after a while. However, you can help determine how long your car lasts and how it performs. At Woodhouse Chrysler Jeep® Dodge of Blair, NE, we love selling you a new car, but we also want to keep your car, truck, or SUV in prime working condition. Visit your Blair, NE Chrysler Jeep Dodge dealership to buy a new Jeep Grand Cherokee, RAM 1500 truck, or Dodge Durango, and then stick with us to keep your vehicle running for many years.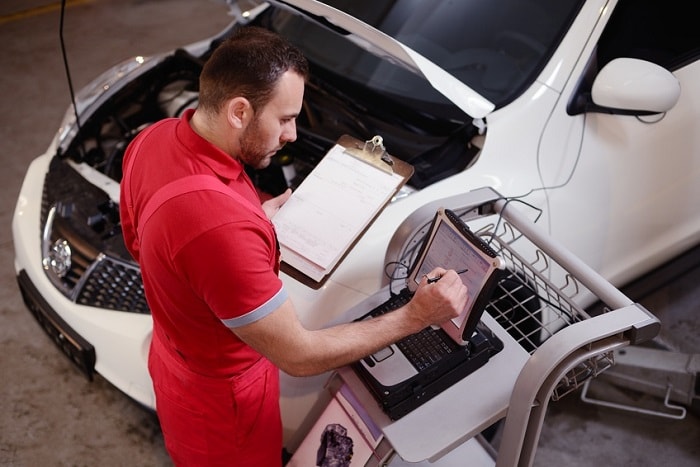 Routine maintenance equals better efficiency and performance, plus it helps ensure you don't wind up paying for costly repairs. It's important to find a service center that you can trust to deliver quality work. While you might find it inconvenient to bring your car in for an oil change, this type of routine maintenance will keep your engine running smoothly. If you don't change the oil, you're looking at possible overheating and wear of the engine, which can lead to poor performance, loss of fuel economy, and complete engine failure. Trust us, you do not want to find out how much it costs to overhaul a burnt out engine. Auto experts recommend you get an oil change every 3,000-5,000 miles.
In addition, it's important to top off fluids and inspect your vehicle's systems and components, including the brakes, belts, pads, engine, powertrain, and more.
Our Service Center
Why choose Woodhouse Chrysler Jeep Dodge of Blair? We are committed to delivering top-quality service for the life of your vehicle. Our Woodhouse service team has been trained extensively on Chrysler, Dodge, Jeep, and RAM models so your Chrysler Pacifica, 2019 Jeep Wrangler, or Dodge Challenger will always perform as intended. We also carry a comprehensive selection of OEM parts and accessories. Our dealership is open six days a week, including Saturdays. If you don't want to wait, simply make a service appointment online.
If you are looking for a new or used Chrysler, Dodge, Jeep, or RAM in Blair, Nebraska, head to 2171 South Hwy, Blair, NE or call 1-877-844-6482 to make an appointment. We look forward to serving you.