Your Guide to the Best Hybrid Cars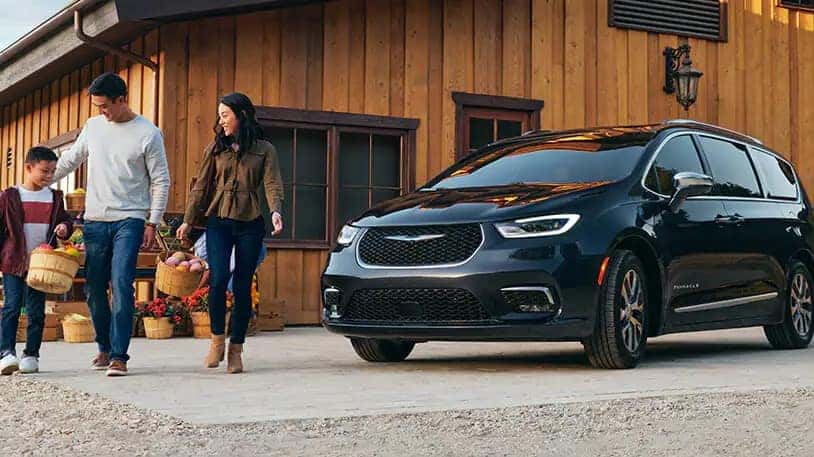 Environmentally conscious, fuel-efficient, reliable, tough, practical: the best hybrid cars let you have it all. We're highlighting a few of our favorite models available at Woodhouse Chrysler Jeep® Dodge Blair, along with their manufacturer-estimated range figures. 
2022 Jeep Wrangler 4xe
Starting MSRP: $53,795

Range: 22-mile electric range, 370-mile total range
Power: 375 horsepower and 470 lb-ft of torque 
The Jeep Wrangler 4xe combines the open-air fun you love with the efficiency you need, so you can enjoy it anytime. This plug-in hybrid SUV also boasts the notable power and off-road prowess you'd expect from a Jeep SUV. 
To make it even more eco-friendly, the Jeep Wrangler 4xe can be charged with the solar-powered charging stations on key trails throughout the United States. That way, your adventure-ready SUV isn't just capable of tackling any terrain, it's fully-charged for it, too. 
2022 Jeep Grand Cherokee 4xe
Starting MSRP: $55,865

Range: 26-mile electric range, 440-mile total range

Power: 375 horsepower and 470 lb-ft of torque 
In the Jeep Grand Cherokee 4xe, you get a capable SUV, combined with luxurious style and comfort. The refined SUV will certainly turn heads on any street but is just as comfortable getting off-road. 
In fact, it's the most capable Jeep Grand Cherokee ever. The class-exclusive PHEV powertrain helps the SUV deliver a notable 375 horsepower and 470 lb-ft of torque. It also generates an impressive 6,000-pound towing capacity, while still delivering supreme efficiency. 
2022 Chrysler Pacifica Hybrid
Starting MSRP: $49,000
Range: 32-mile electric range, 520-mile total range
Power: 260 net horsepower
If you need more space, you can't beat the roomy Chrysler Pacifica Hybrid. America's only plug-in hybrid minivan gives you ample seating for up to seven passengers, and a versatile cabin when you need cargo space instead. 
What it won't give you is range anxiety. It offers a whopping 520-mile total range, an intuitive system that detects when gas or electric power is better, and regenerative braking that extends your charge with every stop.
More Fuel-Efficient Choices for Nebraska Drivers
These are just a few of the efficient vehicles we have available at our Jeep dealership in Blair, NE. We encourage you to visit us to peruse our inventory and find just what you need out of your next new vehicle. Come see us today!