Can You Charge a PHEV at Home?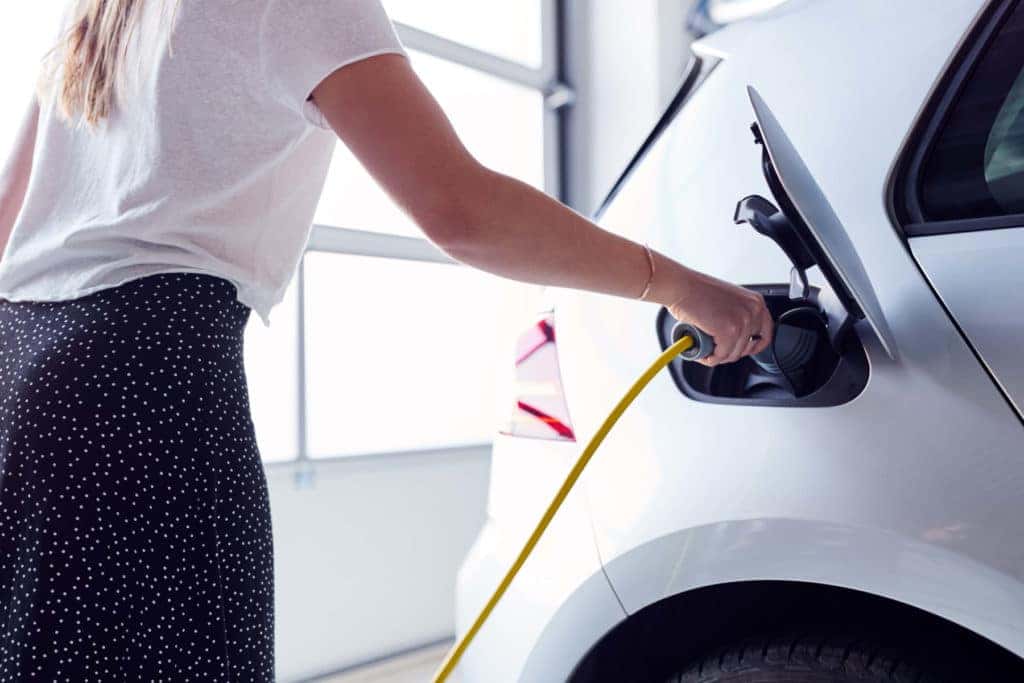 Many drivers want to ask our dealers here at Woodhouse Chrysler Jeep® Dodge Blair about PHEV charging. How long does a plug-in hybrid take to charge? Do I need to charge it every day? Can I charge it at home?
We can answer all of those questions and tell you everything that you need to know about the benefits of at-home charging. Here's what Omaha Jeep drivers need to know.
PHEV Charging at Home
A plug-in hybrid like the 2022 Jeep Wrangler 4xe can charge at your home without a problem. You just need a plug that provides enough voltage.
Usually, a three-prong plug, one that you could use for an appliance like a clothes dryer, will do. Plug in your hybrid vehicle and it will start recovering battery life.
Why Install a Charging Station?
A home EV charging station costs some money to install, but we think that it's more than worth it. This gives you a different charging plug to use and increases charging speed.
A regular outlet gives you Level 1 charging, but a charging station like those we recommend gives you access to Level 2 charging capabilities.
This charges your PHEV much faster, which is a necessity if you're going to be relying on this green car to be your primary mode of transportation. With level 2 charging, every day you'll wake up to a fully charged PHEV in your garage or driveway. This also makes it easier to take advantage of your hybrid's all-electric driving mode, which can help you save gasoline.
If you're ready to learn more about the green vehicles that we offer and how they are charged, visit our Jeep dealers in Omaha. We would be happy to answer all of your questions!