Dependable OEM Parts at Woodhouse Chrysler Jeep® Dodge Blair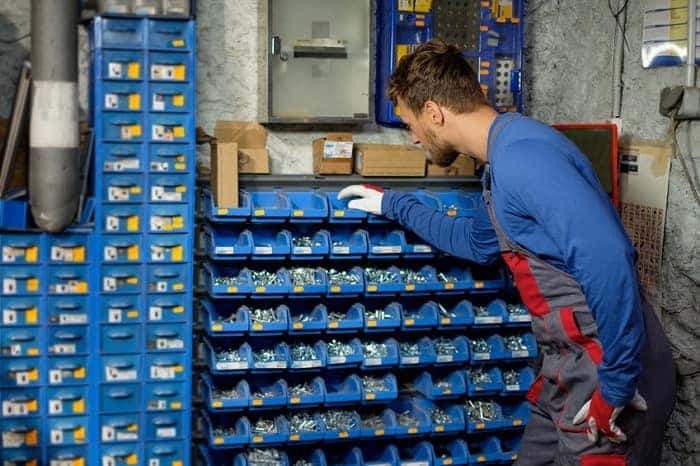 When you get your car repaired, you want to be sure that the replacement parts in your vehicle hold up. That's why we only use OEM parts here at our service center. What does OEM mean? The experts here at Woodhouse Chrysler Jeep® Dodge Blair can answer that question for you.
What Are OEM Parts?
OEM parts are components that are manufactured by the same people who built your vehicle. When you bring your truck into our RAM service center for maintenance, we may need to replace some of the key parts that keep your vehicle running smoothly. When our factory-trained mechanics make replacements, they only use OEM parts. It's not just about brand loyalty. There are also many good reasons to prefer the OEM component over any old aftermarket part.
Why We Prefer Them
OEM parts are built by the same company that manufactured your vehicle, so you know that each component is designed to work in your specific ride. Many OEM parts are also backed up by a warranty, much like a new car would be. There's a basic guarantee of quality when you get an OEM part. When you bring your RAM truck into our service center and it gets fixed up with official parts, you can be confident that they'll last and that you won't end up back at the mechanic due to a problem with your replacement components.
Generic aftermarket parts can be less expensive, but the quality simply might not be there. If you save money on a part, but it doesn't last as long as an OEM part, you're not really saving money. You're back at the mechanic more often, spending money each time, all because the generic part you bought to save money isn't up to the task. Don't mess around. Go to our service center and get the official Mopar parts you need.
So whether you're shopping for a new car or you just need help taking care of your current vehicle, our expert mechanics and experienced Jeep dealers in Nebraska are ready to help you out.