Do Dodge Durango Models Hold Their Value?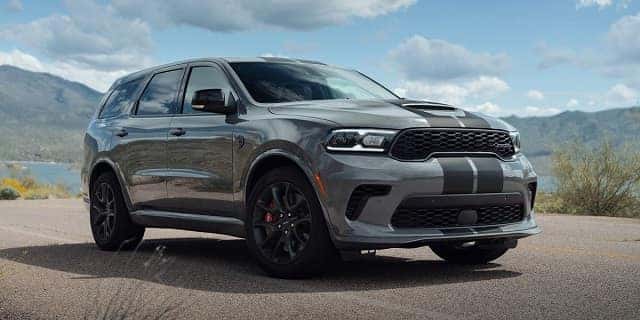 If you're buying a new vehicle and plan to sell it in a few years, you're probably hoping that it will keep some of its value. You might also wonder if some vehicles, like the Dodge Durango, hold their value better than others. At Woodhouse Chrysler Jeep® Dodge RAM Blair, we can do our best to answer that question and tell you whether this SUV is right for you.
Not Subject to More Depreciation Than Other SUVs
Essentially, there is no evidence that the Dodge Durango loses value any quicker than other models in its class. All SUVs are going to lose value, or depreciate, as soon as they leave the dealer's lot.
Eventually, depreciation slows down and your SUV starts to hold onto more of its value. Because of this, keeping your new Dodge Durango for at least five years before selling it is generally a good idea.
Demand Could Be High for Certain Trim Levels
The Dodge Durango is actually kind of unique in its segment because it focuses on performance. This SUV offers a variety of powerful engines, a rear-wheel drive, and some trim levels that are focused on performance.
These kinds of options could make a used Dodge Durango more attractive to some buyers. If you do have one of the sportier takes on this SUV, it might hold its value better because it attracts a more specific type of driver.
This might be especially true if future versions of the SUV don't offer the same performance options and trim levels.
Buying Used is an Option
As we mentioned, depreciation can start to slow down as a car ages. For that reason, buying a used Dodge Durango might be a good option. If it's a few years old when you get it and you keep it for a few more, it likely won't depreciate by a significant amount.
Our Dodge dealers can't see the future, but we can help Omaha drivers find a new or used Dodge vehicle they love. Visit our dealership today!