Finance Terms to Know at Woodhouse Chrysler Jeep® Dodge Blair
If you're financing a vehicle for the first time, you probably have some questions. Fortunately, the Jeep® financing experts here at Woodhouse Chrysler Jeep® Dodge Blair can tell you everything that you need to know about applying for a loan and getting the new or used vehicle that you want.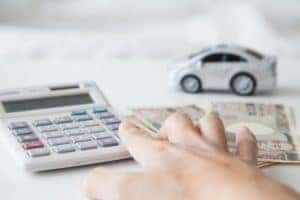 Common Financing Terms
First, it's important to know a few financing terms so that you know exactly what you're in for when you decide to purchase a new Jeep vehicle. Here are some words you might hear when you apply for financing:
· Credit score: this score is determined by your credit history. Your current amount of debt and how good you are about paying bills on time can affect your score, and a higher one makes it easier to qualify for better loan offers.
· Down payment: this is the initial payment you make on your vehicle. Most drivers pay around 20% up front and finance the rest of their car's cost with a loan.
· APR: this stands for annual percentage rate. It's the interest rate for your loan. The better your credit history, the lower rate you can generally secure.
· Loan term: this is how long you have to pay back your loan. A longer term means lower monthly payments, but more interest paid out over time. A shorter term means the opposite.
· Gap insurance: if you get into an accident and your car is totaled, you get a payout based on what the car is worth. However, you could actually owe more on your loan than your vehicle is worth at certain points of your vehicle's lifespan. This type of insurance coverage helps you make up for that "gap" and get properly compensated after an accident, and it's a good choice for new cars.
Our Finance Department
Our Jeep financing department makes it easy to apply for a loan online. Just fill out our form and you can get pre-approved before you even set foot inside of our dealership! We also offer frequent Jeep specials and do everything that we can to help drivers save.
So, if you're in the market for a new SUV or crossover and have questions about financing, we're here to help. Visit our Jeep dealership serving Omaha and find the perfect Jeep model and a loan that works for you!