How to Test Drive a Car at Woodhouse Chrysler Dodge Jeep® in Blair, NE
At Woodhouse Chrysler Dodge Jeep® we pride ourselves in providing outstanding customer service and getting you the best deal possible on a new car. Our family-owned and operated dealership has been selling cars since 1975. We have a huge selection of Woodhouse Jeep models for you to choose from at our Blair, NE dealership located at 2171 South HWY 30. If you're interested in purchasing a new car, an in-person test-drive is an absolute must.
Checklist for Your Test Drive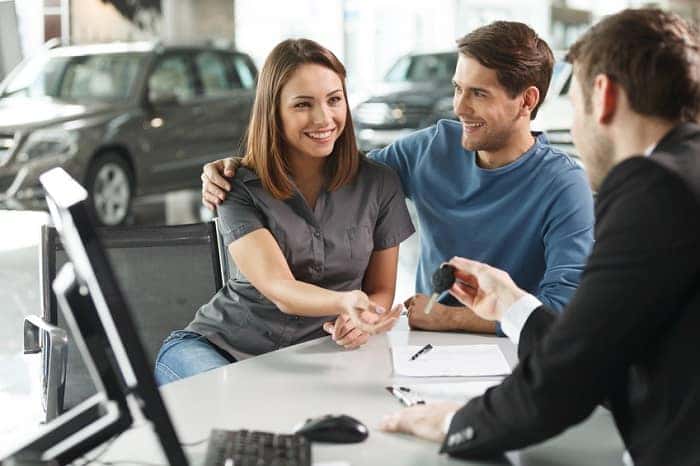 Assembling a comprehensive checklist for everything you're looking for in a vehicle prior to your test drive will make your decision a lot easier. Some important factors to take into consideration are how the vehicle drives, safety features, and special features. Luckily, at Woodhouse Chrysler Dodge Jeep, we have a wide range of features and drivetrains across a huge variety of models. Here are some specific things to take note of during your test drive:
Driving: When it comes to handling, pay attention to how your car navigates sharp corners and bumpy roads. Be sure to check how responsive the steering wheel is. Overall, does the car operate as smoothly as you'd like it to? Do you feel comfortable behind the wheel?
Safety: What safety features come standard, and how do they operate in real-world driving scenarios? Do you have good visibility or are there a lot of blind spots? How many airbags come in the car and where are they located?
Special Features: Special features are meant to enhance both the driving and riding experience. So, now is a perfect time to see how they hold up and if they're worth the money. Plus, a test drive can help you determine if certain special features will be distraction or not.
Cars to Test Drive
While you're here, two models you should consider test-driving are the 2020 Jeep Gladiator and the 2019 Jeep Cherokee. The  Jeep Gladiator is a good option for drivers looking to do a lot of heavy- duty hauling or off-roading. The Jeep Cherokee is a great fit for drivers looking for an SUV that is both powerful and fuel-efficient. This model gets 31 mpg on the highway and has a max towing capacity of 2,000 pounds.
If you're looking for a Jeep dealer in Omaha, check out Woodhouse Chrysler Dodge Jeep Blair. We are just a short drive away from Council Bluffs, NE.