Jeep Gladiator Service Schedule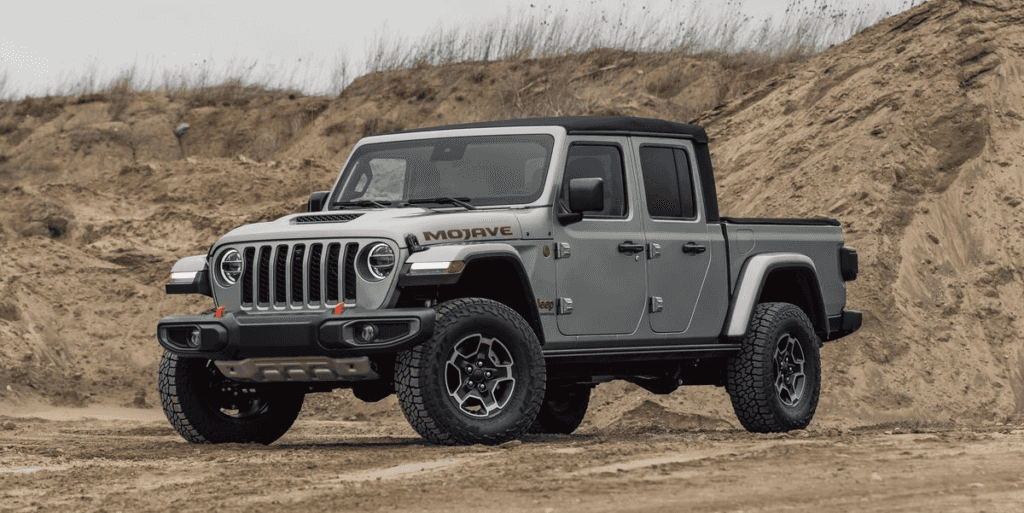 The Jeep® Gladiator is a tough truck that's ready for just about anything, but you need to take good care of it if you want it to handle rough terrain or big towing jobs. That's why sticking to a Jeep Gladiator service schedule is so important.
Here's when you need to visit the mechanics at Woodhouse Chrysler Jeep® Dodge RAM Blair.
10,000 Miles or When the Oil Change Indicator Turns On
The Jeep Gladiator can tell you when the oil is low or needs to be changed, which makes it easier to schedule an oil change. For the sake of simplicity, we say that's usually around every 10,000 miles. At this time, we'll also rotate your tires and inspect some key components in your truck, like the battery and the brakes.
20,000 Miles
At this time, we'll repeat everything that we did at 10,000 miles. Then we'll inspect the CV and universal joints, and we'll start doing that at every additional 10,000-mile checkup from here on out.
We'll also take a look at your cabin air filter. You probably need a replacement, especially if you spend a lot of time taking advantage of the 4×4 off-road capabilities offered by your Jeep Gladiator.
30,000 Miles
At this point your mechanic will want to inspect your transfer case fluid, check the transmission fluid, and replace your engine air filter, which helps protect your engine from road debris.
40,000 Miles
You probably need to change your front and rear axle fluid at this point. This is especially true if you frequently take advantage of the Jeep Gladiator's ability to tow up to 7,650 pounds.
60,000 Miles
Changing the transfer case fluid is usually a necessity at this mileage.
100,000 Miles
At 100,000 miles, you'll probably need new spark plugs. These crucial components help your Jeep Gladiator start up when you turn the key in the ignition. You also might need new coolant.
Whether you need new Jeep parts or some routine maintenance, we're here for you. Visit our Jeep Gladiator service center serving Omaha today!