Maintaining Your Brakes in Blair, NE
Woodhouse Chrysler Dodge Jeep® RAM® aims to be your dealership of choice in Blair, NE. We offer a wide selection of new cars, trucks and SUVs built to satisfy every lifestyle and need. Whether you want a family vehicle like the Chrysler Pacifica minivan or the off-road capability of the Jeep Cherokee, we can help you find the vehicle you want. We also offer comprehensive auto service, including brake maintenance and repair.
Basics of Brakes
Our Blair, NE Chrysler Dodge Jeep RAM Service Department understands the importance of good brakes. Our trained technicians specialize in inspecting and performing any repairs or parts replacement on your Dodge Durango SUV.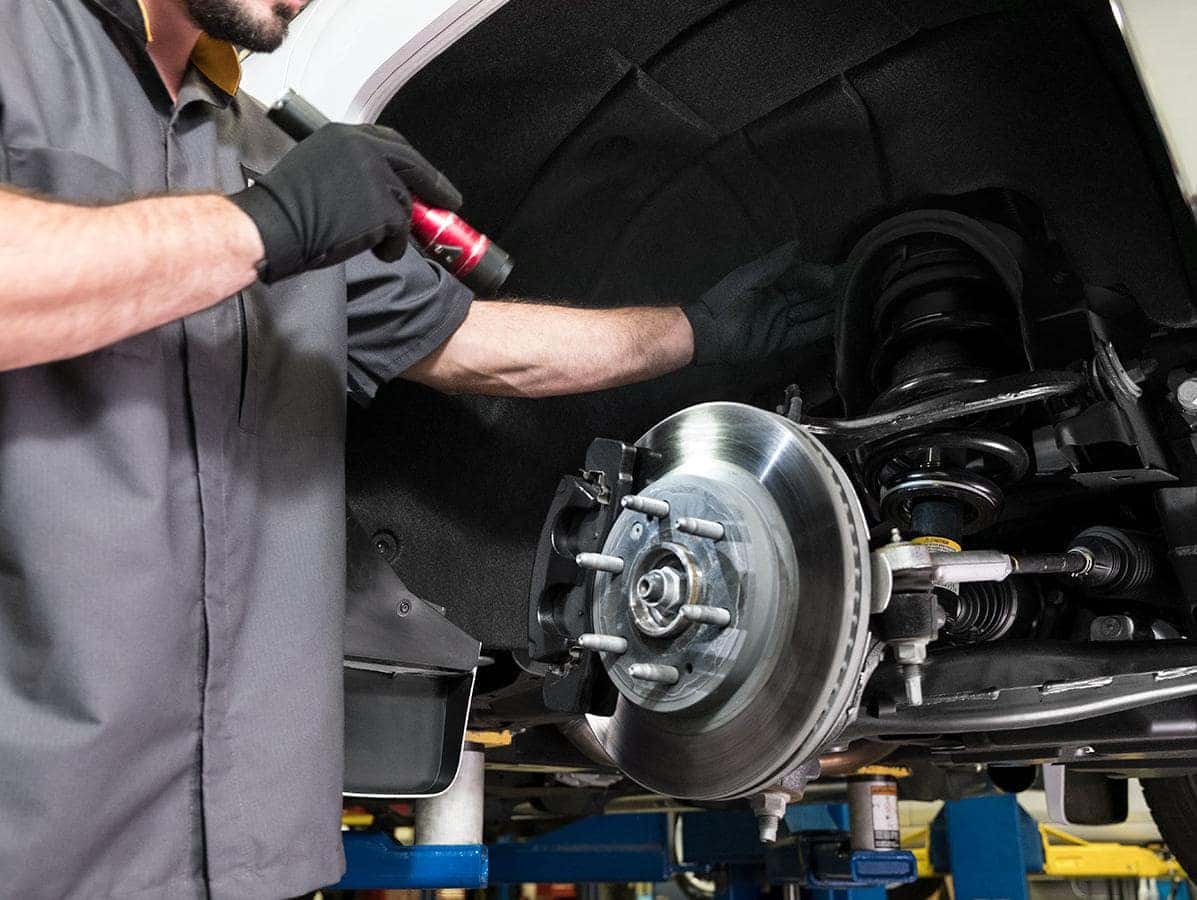 How can you know when it's time to bring in your vehicle for inspection or repair? There are three big signs.
First, you might hear odd noises coming from the wheels.
The second sign is when you have difficulty pressing the brake pedal or if you have to press harder to get the car to stop.
Does it take longer for your car to stop? That's sign number three of a break problem.
If you notice any of these three signs, schedule a service appointment right away so we can diagnose the problem and make any necessary repairs.
Failing to bring your vehicle in when you have brake problems could have serious consequences. Anything that impedes your car's ability to slow down or stop could put you and your family at risk of being in an accident. The longer you wait, the bigger the problem is going to get, which translates to an even bigger repair bill.
Why Choose Woodhouse Chrysler Dodge Jeep RAM
Our Auto Service Center in Blair, NE provides expert auto care from certified technicians for your RAM 1500 truck. We can handle everything from basic maintenance like oil changes and brake inspections to complex parts replacement or system repairs. We sell only MOPAR parts and accessories so you can be assured of their quality. For your convenience, we offer early bird hours and Saturday service. If you need to leave your car for repairs, we offer shuttle service or a rental car.
Trust Us With Your Automotive Needs
If you're in the market for a new or pre-owned car, truck or SUV, be sure to check out our inventory. A member of our experienced sales staff will be happy to help you find a vehicle that meets your needs and budget. Come take a test drive at Woodhouse Chrysler Dodge Jeep RAM in Blair, NE.