Our Recommended Chrysler Pacifica Service Schedule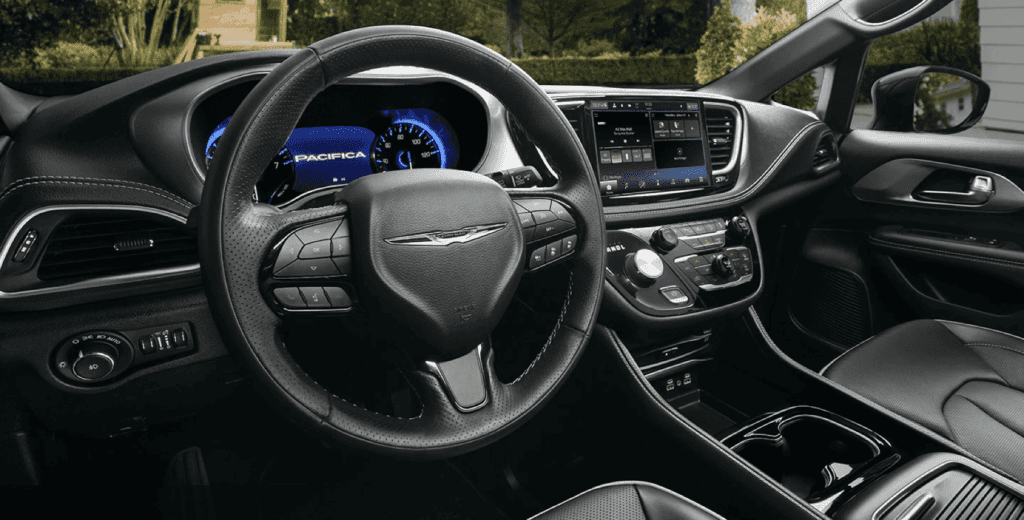 It's no surprise many drivers are curious about the recommended Chrysler Pacifica service schedule. After all, when you drive the versatile and efficient minivan from Woodhouse Chrysler  Dodge RAM Jeep® Blair, you're going to want to drive it for the long haul.
Every 10,000 Miles
It's important to schedule routine maintenance for your Chrysler Pacifica at least every 10,000 miles. Your vehicle needs a few maintenance tasks completed, but it's also important to have your vehicle inspected by one of our professional technicians. This is one of the best ways to avoid costly damage to your minivan.
Change engine oil and filter
Rotate tires
Inspect battery (clean and tighten terminals, if necessary)
Inspect brake pads, rotors, and parking brake
Inspect CV joints
Inspect engine cooling system
Inspect exhaust system
Every 12,000 Miles
Every 12,000 miles, you also want to replace your cabin air filter to help keep you air quality clean and safe.
Every 20,000 Miles
At your 20,000-mile intervals, you'll need to complete the 10,000-mile tasks, as well as a couple of additional maintenance tasks.
Inspect brake linings and parking brake function
Inspect the front suspension, tie rod ends, and boot seals (replace if necessary)
Every 100,000 Miles
As your mileage increases, your vehicle will need additional maintenance. There are also some auto parts with a limited lifespan that you'll need to replace.
Replace the spark plugs
Replace PCV valve
Every 150,000 Miles
Flush and replace the engine coolant
Replace the drive belts
Inspect front accessory drive belt tensioner and idler pulley (replace if necessary)
Are you overdue for service for your Chrysler Pacifica? Our Chrysler dealership in Blair, NE is ready to help! Contact our team to schedule the maintenance you need today!