The 2021 Jeep Wrangler is Built for All Kinds of Adventure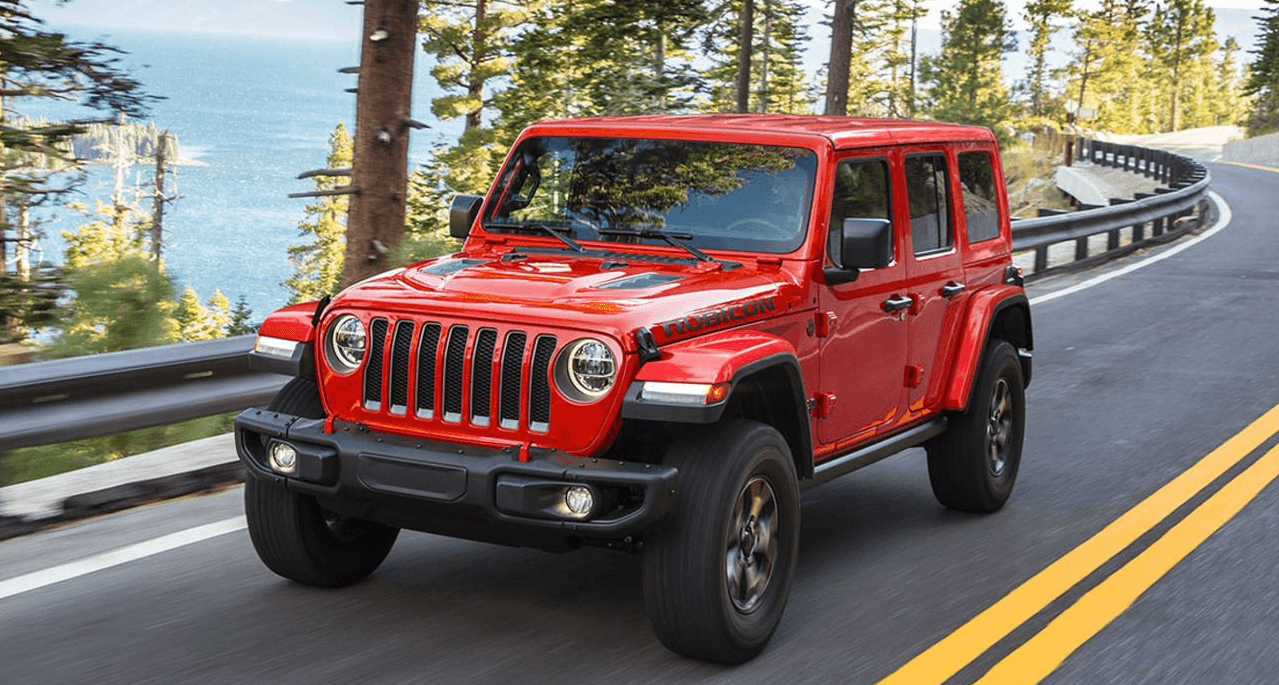 Whether it's the local highway or the rugged terrains of your nearby trails, the 2021 Jeep Wrangler comes with features that will make sure you conquer and enjoy every single thing about your drive. Nobody's more excited about this midsize SUV than your Jeep dealers in Nebraska. We know that you'll fall in love with this car as soon as you see it in person.
2021 Jeep Wrangler Details
The 2021 Jeep Wrangler is powered by an available 3.6-liter PentastarÒ V6 engine that produces 285 horsepower and 260 lb-ft of torque. It's capable of a towing capacity of up to 3,500 pounds and features a fuel economy rating of 17 mpg in the city and 23 mpg on the highway.
Engineered to endure all types of terrains, the 2021 Jeep Wrangler can prove its worth as soon as you experience its performance capabilities firsthand. One thing that makes it stand out from its competition is the available Rock-TracÒ 4×4 system, which makes traversing all types of off-road conditions easy.
That's because the 4×4 system increases traction and stability when you need it most, making the 2021 Jeep Wrangler one of the most capable SUVs in its class.
So if you're looking to test drive this vehicle today, your Jeep Blaire, NE dealership is ready to hand over the keys.
2021 Jeep Wrangler Safety and Special Features
Inside the 2021 Jeep Wrangler is an infotainment system that features an available forward-facing off-road camera that gives you an extra set of eyes to avoid upcoming obstructions. The technology inside this SUV also works seamlessly with your choice of smartphone, while providing you with vital information about your vehicle.
When it comes to safety, we particularly enjoy the blind spot monitoring system, which alerts you to vehicles entering your blind spot as you begin a lane change. All in all, it should provide you with enough peace of mind to pay close attention on the road ahead.
Buying a 2021 Jeep Wrangler
We invite you to test drive the 2021 Jeep Wrangler and other new Jeep vehicles today. We also offer excellent maintenance work at our exceptional Jeep service center. We hope to see you soon!