Trust the Experts at Woodhouse Chrysler Jeep Dodge for Your Engine Repair Services
While car owners in the greater Blair, NE area know us for our vast inventory of RAM trucks and our dedicated staff of automotive professionals, Woodhouse Chrysler Jeep® Dodge Blair is also known for our excellent service center, staffed by a well-trained technicians who aim to satisfy every customer. One of our specialties as a one-stop service center is our ability to perform topflight car engine service, which is one of the most important things you can do to ensure that your car, truck, or SUV stays healthy and functioning.
Engine Wear
Engine wear is bound to happen if you drive your car regularly. There's no way to avoid it, but if you don't address it with regular maintenance from your nearby Omaha RAM dealers, it will can do irreparable harm to your engine, and hurt your fuel efficiency
Here are some tips to keep your engine running in good condition: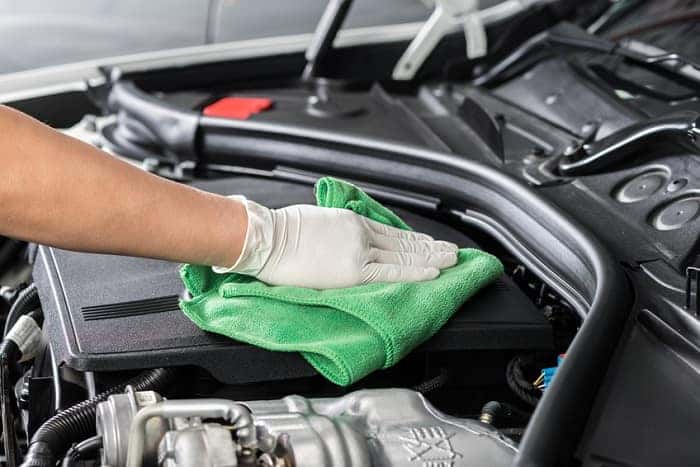 Use high-quality air and oil filters to help prevent contaminants from entering your engine.
Use high-quality engine oil to properly lubricate the moving components of your engine, including pistons and belts.
Keep your car in a regularly scheduled maintenance program that allows professional technicians to go over your vehicle thoroughly, with a focus on reducing engine wear.
Whether you own an all-new 2020 Jeep Gladiator or pre-owned minivan, engine wear is bound to happen, so keep your vehicle healthy by getting it checked up regularly.
Why Service at Woodhouse Chrysler Jeep Dodge?
The service center at Woodhouse Chrysler Jeep Dodge is staffed by factory-trained technicians who've seen it all. But we also want to make sure that your visit is comfortable and convenient.
We offer express lane service, where you can get fast oil change and vehicle check-ups without an appointment. This express lane service features flexible hours: Monday to Friday from 7:30 am to 6:00 pm, and Saturdays from 8:00 am to 5:00 pm. We are located at 2171 South Hwy 30.
Overall, we take comfort in making sure your car is running in tip-top shape, and we like to take an especially close look at how wear and tear is affecting your engine and every other major component of your vehicle. So trust in us the next time you need car engine service. We can't wait to help you out.