Fuel-Efficient Woodhouse Used Cars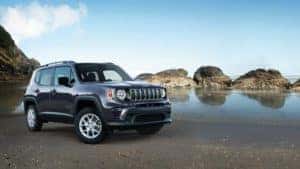 Whatever you're looking for in a pre-owned vehicle, the dealers here at Woodhouse Chrysler Jeep® Dodge Blair can help you find it. One thing that drivers frequently ask about when they browse our selection of Woodhouse used cars is the fuel economy numbers.
Whether you're concerned about carbon emissions or your bill at the fuel pump, you'll be happy to see that there are many fuel-efficient models to choose from at our dealership.
Narrowing Down Your Selection
Our website makes it easy to narrow down your selection of vehicles so that you can pick out the kind of fuel-efficient model you want. If you're not sure exactly where to start your search, these categories might catch your eye.
Small cars, like sedans and coupes: Smaller cars tend to be more fuel-efficient. They weigh less and require less power to get moving, so their engines are often smaller and won't be as thirsty for fuel as a similarly priced SUV's engine would be.
Smaller crossovers and SUVs: There are also some smaller SUV and crossover models that might surprise you with their fuel efficiency. If they use smaller turbocharged engines and come equipped with lightweight components, their fuel economy numbers might end up surprising you.
Hybrid models: Of course a hybrid model is a great choice for any driver who wants to use less gasoline and reduce their carbon footprint. A hybrid uses a battery and electric power to squeeze more out of every ounce of gasoline. The result is a far better gas mileage.
Find Efficient Woodhouse Used Cars
If you want to learn more about the efficient vehicles we have to offer, visit our used car dealers near Omaha. We'll answer any questions that you have, and we'll make it easy to find a used vehicle that can help you save money at the gas pump.