How to Test Drive a Used Dodge Car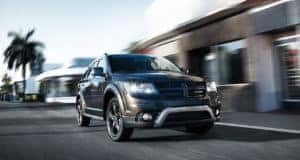 The test drive is one of the most important parts of the car buying process. If you're buying a used Dodge car at Woodhouse Chrysler Jeep® Dodge Blair, it pays to think carefully about the test drive so that you can get the most out of it. Here's what we recommend.
Check Out the Entire Vehicle
You want to check out the entire vehicle before you take that Dodge car for a spin. Check out the trunk to see if it offers enough space. Are the back seats comfy?
If you frequently have adult passengers, you want them to be able to stretch out. This also gives you a chance to evaluate the condition of a used car and check for damage.
Drive the Exact Model You're Interested In
The same model can handle quite differently depending on which options you choose. If you're going for a test drive, make sure that you're driving a vehicle that's as close as possible to the one you actually want to buy.
Many Dodge vehicles are available in different trim levels, but some offer even more options. The Dodge Challenger is a great example.
It offers different engines to choose from with big differences in total horsepower and torque output. There are widebody models and all-wheel drive options on some model years too. So, test drive a car that's similar to the one you actually want to buy for yourself.
Make Sure Nothing Bothers You
Take your time with the test drive and make sure that nothing bothers you.
Does this Dodge car offer enough storage space and convenient cup holders? Does it filter out most of the road noise? Is the infotainment system easy to use and does the tech offer functionality without distraction?
If something doesn't measure up on your test drive, it's certainly going to annoy you once you're driving the car every day.
So, if you're ready to drive away in a used Dodge car of your own, visit our Dodge dealership near Omaha. We look forward to assisting you!