Is a Used Dodge Car a Good Investment?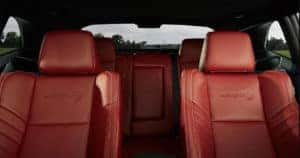 If you're buying a used car, you want to make sure that you're getting a good deal. Part of that means getting a car that's a good investment and a model that will last a long time. That's why we're always quick to suggest a used Dodge vehicle here at Woodhouse Chrysler Jeep® Dodge Blair!
These cars are a great investment for a few reasons.
Used Dodge Cars Built to Last
Modern vehicles are built to last a long time, and that includes some of our favorite Dodge models. That Dodge Charger or Dodge Durango still has many miles left to travel, even if you notice that it's approaching six figures on the odometer.
The key is proper care and sticking to a routine maintenance schedule. Fortunately, our Dodge service center mechanics can help you with that. We'll take care of oil changes, wheel alignments, and other services that extend the life of your vehicle.
Many Trim Levels and Options to Choose From
The great thing about Dodge vehicles is that they offer so many choices to drivers. A Dodge car like the Dodge Challenger is available with different engines and in so different trim levels. Our selection of pre-owned Dodge cars is likely more varied than you would expect.
Some drivers think that you need to custom order a brand new car to get all of the options and features you want, but that's simply not true. We'll help you find a pre-owned Dodge vehicle that offers the type of driving experience you've been searching for.
If you want to learn more about these used cars and why they are such a great option, visit our Dodge dealership near Omaha. Whether you're looking for a budget-friendly sedan, a muscle car, or a family vehicle, our knowledgeable dealers are ready to assist you.