Jeep® Lease FAQ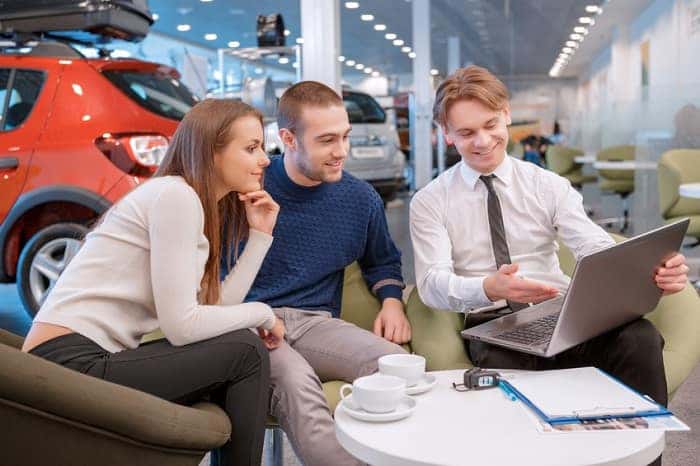 If you're looking for a new Jeep® SUV, purchasing and leasing are two of your financing options. If you've never leased a vehicle before, you probably have some questions. The Jeep lease experts here at Woodhouse Chrysler Jeep® Dodge Blair are ready to answer them.
Is Leasing Better than Buying?
That actually depends on what you're looking for in a new car. Leasing is often better for drivers who value flexibility and anyone who wants lower monthly payments.
Leasing also means not worrying about having a used car to sell later when you want to upgrade to a new vehicle.
Do I Need Good Credit to Lease a Jeep Vehicle?
Yes, a higher credit score will generally make it easier to secure a lease.
Can I Trade in my Car?
In some cases, yes. You can trade in your current vehicle and put its value towards your lease payments.
Can I End My Lease Early?
You can end your lease early in some cases, but it will cost you. There are early termination fees and other costs associated with backing out of such an agreement early.
What Happens if I Go Over the Mileage Limit?
Going over the yearly mileage limit stipulated in your lease agreement can result in extra fees. They can add up if you exceed your mileage limit by a significant amount, so think carefully about how much you drive and if this limitation will be a problem before you lease.
What Are My Lease-End Options?
You can extend your lease and drive your current Jeep vehicle a little while longer. You can also decide to buy your Jeep SUV if you really like it.
You can turn it in and lease a new model as well, which is why leasing is a great option for drivers who frequently like to upgrade cars and get the latest tech and updates.
If you want to learn more about your options, visit our Jeep dealership near Omaha. Our dealers and financing experts will be able to tell you more about how you can drive away in that new Jeep model you've had your eye on.