Most Common RAM Repair Tasks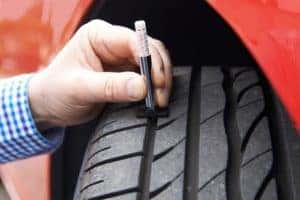 At Woodhouse Chrysler Jeep® Dodge Blair, we're ready to help with all of your car care needs. If you're in Omaha and wondering "Where can I find RAM repair near me?", our service center is the obvious answer. We offer plenty of repairs that can help extend the life of your vehicle, including these common tasks that every driver should familiarize themselves with.
RAM Repairs and Services
Oil changes: Fresh oil keeps your engine operating efficiently and helps prevent expensive damage. You need an oil change at certain mileage marks, and your car has different ways of telling you that you're in need of new oil.
If you notice a drop in fuel efficiency or excess exhaust, it's probably time to talk to our mechanics.
Tire rotation: This is when we remove your tires from your vehicle and place them in different positions. This extends the life of your tires and ensures that you won't have to replace them earlier than expected.
Proper tire care can save you a lot of money over years of car ownership.
Wheel alignment: This is when we make sure that all four of your wheels and tires are at the right angle relative to the ground. With a proper alignment, your car delivers a smoother ride, and you don't have to worry about your tires wearing down unevenly.
Multi-point inspection: Our mechanics will also inspect a variety of systems when you visit our RAM service center. We'll check your brakes, exhaust system, and other important parts of your vehicle so that we can spot small problems before they become big, expensive-to-fix issues.
Schedule Your Service Appointment
So, if you're in need of RAM truck repairs or new RAM parts, you know where to go. Schedule your service center appointment in Blair, NE today. We'll have your pickup back into top shape in no time!