Performance Benefits of a Dodge Oil Change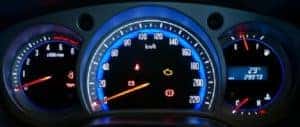 We don't just help you find the perfect car here at Woodhouse Chrysler Jeep® Dodge Blair. We can also help you take good care of it because our service center offers all of the maintenance and repair services you could ever need! That includes a Dodge oil change, a crucial service that your car needs to keep running smoothly.
Benefits of a Dodge Oil Change
An oil change removes old oil and replaces it with fresh oil. This is a necessity because aging oil becomes more sludge than liquid, and it struggles to do its important job as a result.
The oil in your car lubricates the engine and many of the small parts that keep it working efficiently. That oil also helps protect your engine components from heat. Changing your oil makes your car run more efficiently and keeps your engine firing on all cylinders.
What Happens if I Don't Change My Oil?
Skipping an oil change or delaying it can end up damaging your engine. The first problem is, as we mentioned earlier, that old oil struggles to do its job.
It can no longer protect those crucial engine parts from heat and friction, which means that you could end up damaging your engine if you don't get your oil changed.
Your engine can also struggle to work as efficiently when the oil is too old. This problem can present itself in a few different ways. You might notice a decline in fuel economy numbers, which means that you'll be spending more money at the gas station.
You might also notice that your car's performance suffers, meaning that your Dodge car won't deliver the driving thrills you're used to. You could experience both issues in tandem with other mechanical problems!
Skipping an oil change just isn't worth it. If you need an oil change or any other type of Dodge service, visit our dealership near Omaha. Our skilled mechanics are standing by, ready to help you with all of your car care needs!