Top 5 Reasons to Choose OEM Jeep Parts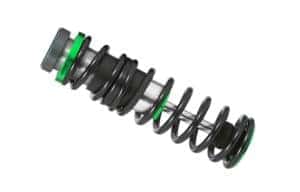 When you visit Woodhouse Chrysler Jeep® Dodge Blair for service or repairs, you'll notice that we only use OEM Jeep parts when working on your vehicle. There are a few reasons for this, and OEM parts set themselves apart from other aftermarket components in many important ways.
They're Built with Your Jeep Vehicle in Mind
Each OEM part has been built with your vehicle in mind, which means that it's going to perform well and you shouldn't run into any unexpected mechanical issues.
Whether you're going off-road or towing heavy items, Jeep engineers know that their models need tough components that they can rely on.
They're Held to a High Standard
Aftermarket parts can vary in quality, but you know that an official Jeep part has been held to a high standard throughout the entire manufacturing process.
It's Easier to Find Just What You Need
Trying to find the components you need by browsing through a ton of aftermarket parts can be overwhelming.
Yes, some parts might be cheaper, but you need to sort through so many different manufacturers that you're probably unfamiliar with to find any kind of deal. Using OEM parts is simply easier, because our technicians can recommend an exact fit.
They Often Come with Warranty Coverage
Not only are OEM parts held to a high standard of quality, but they often come backed by warranties as well! Just in case something does go wrong, you're covered. Other aftermarkets parts manufacturers may offer a warranty, but they may not.
They Are Less Likely to Break Down Early
A generic part may be cheaper, but if it breaks down earlier than expected and you end up back at the mechanic, did you really save any money? Paying a bit more for a more reliable part can end up being the smarter financial decision.
If you're in need of proper car care, visit our Jeep service center near Omaha. We have the OEM parts you need and expert mechanics that you can depend on!