Top 5 Reasons to Choose Woodhouse Used Cars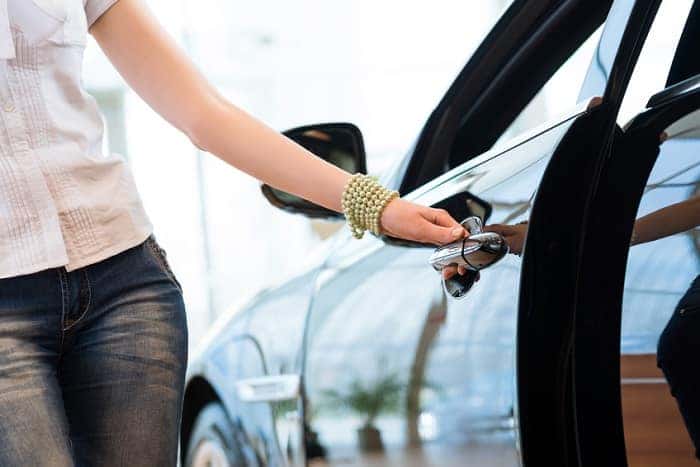 There are many reasons to consider buying a pre-owned vehicle. At Woodhouse Chrysler Jeep® Dodge Blair, we offer a wide selection of such models and we're confident that we can find one that's perfect for you and your family. Here's why you should consider buying one of our Woodhouse used cars.
Avoiding Depreciation
New cars can decline in value quickly once they leave a dealership. If you buy a used car that's a few years old, the rate of depreciation has slowed down a bit.
When you sell your car in a couple of years, it will have declined in value, but not as rapidly as a new car would have.
Get More Car for Your Money
Sometimes buying used allows you to stretch your budget a bit and get more car for your money. A used car that's comparably priced to that new car you've had your eye on could offer more features, a more powerful engine, or a more luxurious interior.
It pays to see how far your budget can go on a used car lot before committing to a brand-new model.
Many Vehicles to Choose From
Our used car lot offers plenty of variety. You'll find cars you love from different years, in different trim levels, with different features and styling cues.
You don't have to custom order a brand-new vehicle to get exactly what you're looking for in a car. A Woodhouse used vehicle is ready to offer your ideal driving experience.
Lower Ownership Costs
A used car might cost less to own than a new one would. Compare insurance quotes for a brand-new car and one that's a few years old, and you could find that one is better for your wallet.
CPO Programs
Some used cars are Certified Pre-Owned vehicles. These come with extra benefits, like vehicle history reports, and have met high standards to become certified. If you're looking for a pre-owned car you can depend on, these are often great options.
Visit our RAM dealership near Omaha to learn more about our selection of used vehicles today!