What to Look for in Used Dodge Models for Families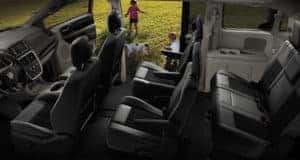 There are plenty of used Dodge for sale here at Woodhouse Chrysler Jeep® Dodge Blair, which makes our dealership the perfect place to shop if you're in the market for a new family car! These used Dodge vehicles have plenty of family-friendly features to offer and we'll make it easy to find just what you need!
What to Look For
Our website makes it easy to look for a specific type of vehicle. So, if you're shopping for a used car and want one that makes for a great family vehicle, you can search by a few different parameters. You can narrow down the selection to:
Specific Models: It's easy to search for a specific Dodge vehicle if you have a certain model in mind. A spacious Dodge Durango is a good choice. You can even look for specific engines, trim levels, or drivetrains.
Body Type: You can also narrow down your selection to specific types of vehicles. Models like SUVs and minivans obviously make for great family vehicles thanks to their roomy interiors and ample seating space. Some models even offer three rows of seating, allowing them to accommodate seven or eight people.
Must-Have Features: If you're looking for a family car, you're probably looking for safety features and driver assistance technologies that can give you extra peace of mind every time you hit the road. That's why you can search our inventory for vehicles that offer a specific feature, like a Blind Spot Monitor or Lane Departure Alert.
You can also search for family-friendly in-car technology. You can find all models that offer a Wi-Fi hotspot or a rear entertainment system, for example.
View Our Used Dodge Cars for Sale Today!
So, if you're in the market for a pre-owned family car, talk to our Dodge dealers near Omaha. We'll make finding your ideal vehicle our first priority!