Why Choose our Woodhouse Parts Center?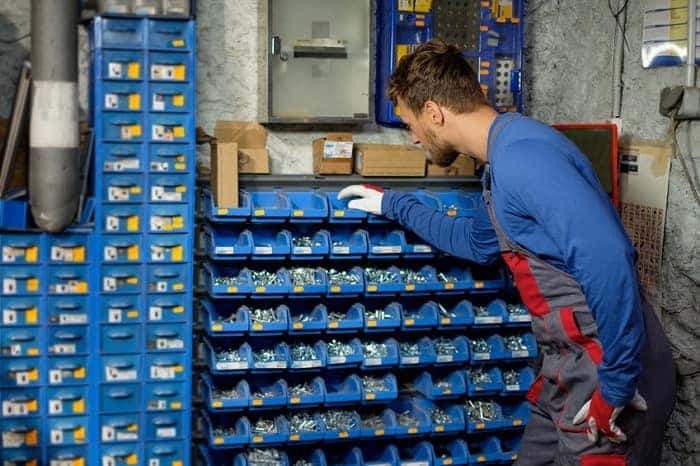 Are you looking for auto parts? You may wonder if it's worth choosing the Woodhouse parts center over other automotive parts suppliers. After all, aren't dealerships usually more expensive than third-party retailers? The difference is that when you shop with Woodhouse, you'll get genuine Mopar® parts, along with the service of factory-trained technicians.
Why choose OEM parts from Woodhouse?
OEM parts, or original equipment manufacturer parts, are designed specifically for your vehicle. This ensures optimal fit and performance every time, with the highest possible quality. By treating your car to OEM parts from Woodhouse, you're helping to protect your vehicle's warranty. Plus, you get extra peace of mind knowing that each Woodhouse part fits your make and model.
The technicians at Woodhouse Chrysler Dodge Jeep RAM undergo regular training to stay up-to-date on the latest tools and technology in the vehicles we sell. Whether you're making a minor repair or adding pieces to customize the look or performance of your truck, Woodhouse techs are your best resource for advice and installation. Our RAM service department is trained to address your concerns and install Mopar accessories.
Service Made Simple With Woodhouse Parts
Our Blair RAM dealer understands folks are busy. Even essential routine maintenance can feel like a hassle with so much going on in our daily lives. At Woodhouse Chrysler Dodge Jeep RAM, we aim for quality service without the hassle. From scheduling your service appointment to ordering auto parts online, we'll do everything we can to get your vehicle in, out, and back on the road as quickly as possible – with no shortcuts.